Who can block takeout plastic trash and keep food safe? Foil lunch box to come forward!
Author:Dong Xing
Source:aluminummanufacturerchina.com
Release on:2017-11-30
According to statistics, China has become the country with the largest number of catering takeaway. However, most people may not have expected that while Catering has facilitated themselves, it has put tremendous pressure on the environment. Take-out lunch boxes, which last only used an hour, can take hundreds of years to degrade naturally. At present, the Meituan Takeaway official website announced that the Meituan to acept up to 12 million daily orders, if at least consume one plastic bag and a plastic box per order calculation, at least 24 million daily plastic products are consumed, other takeaway Plastic tableware has not been included. The plastic pollution caused by plastic trash is even more detrimental. Each year millions of seabirds, 100,000 marine mammals and hard-to-count fish are killed, resulting in an economic loss of up to USD8 billion.
How to crack take-away packaging "Garbage siege"? Aluminum foil for household Spontaneous recommend themselves!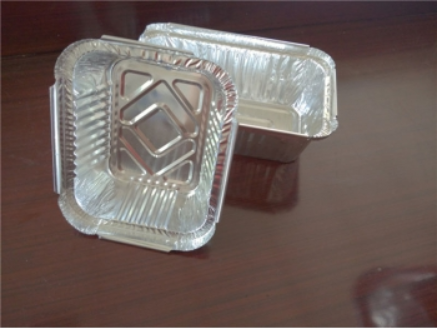 In June this year, The Meituan Takeaway, the China Cuisine Association and the China Environmental Protection Foundation jointly launched the Green Take-away Conference (Green 10), which includes "to promote the use of green tableware" and several take-away take-away brands, and called for the scientific community to provide the industry Intellectual support, developed a cheap biodegradable lunch boxes.
In the critical moment, foil lunch box to come forward! 8011 aluminum foil on sale, the best material for making lunchboxes.
In September 2015, the Global Aluminum Foil Roller Initiative (GLAFRI) launched the "Foil Lunchbox and Green Consumption" public service promotion project in Shanghai. The organization is a global association of aluminum foil producers, whose purpose is to coordinate actions related to the sustainable development of aluminum foil in order to promote the growth of the aluminum foil market and promote the innovation and development of the industry. In July this year, the organization presented the first "China Aluminum Foil Innovation Award" with the China Nonferrous Metal Processing Industry Association. There were four awards for products related to aluminum foil lunch boxes and containers, which once again helped expand the expansion of aluminum foil lunch boxes and containers application.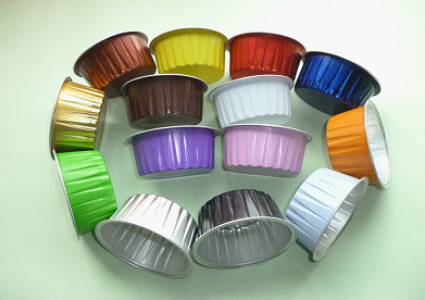 Aluminum foil manufacturer china here to explain to you, aluminum foil for lunch boxes, catering containers have more features and advantages, including: security guards, high and low temperature, green, renewable energy saving, good sealing, high-grade appearance, convenient Wait. At present, the foreign use of aluminum foil containers and household food packaging aluminum foil has been very common. However, due to consumption habits, consumer attitudes, awareness and other reasons, there is a big difference in consumption areas and consumption levels in various countries and regions, and there is still a great potential for development and application. Therefore, there is an urgent need to issue a unified voice and disseminate successful experiences on a global scale And cases, promote and promote its application.